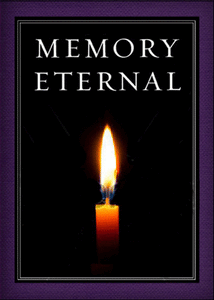 Inside message (right panel):

Give rest, O Lord, to the soul of Your servant in a place of brightness, a place of verdure, a place of repose, whence sickness and sorrow have fled away.

5 X 7 inches

Use this card to send a message of condolence or to announce a death, funeral, or memorial service.

Funeral homes may use as a cover for a simple funeral program.